This is, as we all know, the technological age. Everything in the world is now accessible with a single touch of a finger thanks to the internet or technology. The internet has completely changed the way we do business today. Before the internet, business was all about selling products or services and advertising them on billboards, print media, and cards, among other places. However, online businesses are becoming highly popular, and they advertise themselves digitally as well. As a result, it is critical for sellers, advertisers, and businesspeople to keep up with the trend.
It is critical for merchants, advertisers, and businesspeople to follow the trend. If you are already in business or wish to start one. As a result, you must understand which forms of digital advertising are most beneficial for your company. This essay will be of use to you in this regard.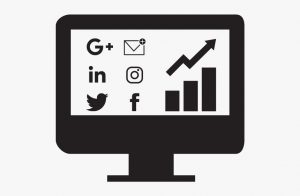 Advertising on the internet:
Many studies have shown that digital advertising can help you increase conversion rates and attract more clients. The buyer and seller communicate using social networking websites, chat, and email in digital advertising.
Consumers are increased by digital ads in two ways:
First, by targeting the right customers.
By supplying the customer with product-related information.
You'll now be able to determine which channel is the most efficient for digital advertising.
Content advertising:
Your company's website is an effective tool since it allows you to communicate all relevant information about your products or services, as well as all connected content that helps clients solve their problems.
This can be beneficial in the following ways:
increasing the quantity of customers;
when customers visit your site, it signifies they want to learn more about your product, making them potential customers for your business.
Advertising on social media:
Social media comprises the following:
Facebook ads:
While everyone is familiar with Facebook as a social networking platform, many entrepreneurs, advertisers, and marketers are unaware that there is an advertising channel within Facebook called sponsored messaging.
Facebook is a powerful tool for generating interest and action in your company.
Pinterest:
Pinterest is regarded as one of the most effective channels for attracting clients.
According to research, Pinterest has over 250 million active users, but many business owners ignore the platform.
Youtube ads:
As we all know, Youtube is another successful channel that many marketers and business owners  employ.
Furthermore, if your ad is played for 30 seconds or longer, you will be compensated; however, if someone is not interested in your ad and skips it, your ad will be very inexpensive.
E-mail advertising:
Emails has the best quality to display other marketing purposes. Research shows that between 70% and 63% of business-to-business (B2B) marketers say email is their best tool for generating leads and generating profits. Email spreads very quickly around the world and reaches 3.9 billion users by 2020. Emails are sent directly to the user's inbox. This makes an email more effective in generating customers and ensuring business success. Moreover, it builds trust between them, so they will buy your product.
SEO advertising:
SEO is an acronym for search engine optimization. This includes increased visibility in search engine results. Its main goal is to increase visibility by attracting high rankings in search results. This helps your business  show up in keyword search results  and also attracts customers organically to your business. It will also allow your product, service or brand to show up at the right time, when your customers are searching.
SEM advertising:
SEM stands for Paid Search. Paid search works on a PPC (payperclick) model, which means advertisers only pay when a user clicks on their ad.
This makes your ads more visible to users. Also, when you spend $1 on Google Ads, you can earn $2 back. He found that PPCs have 150% more conversions than organic consumers.
Video Advertising Channels:
Video advertising is one of the best channels for promoting products or brands. Most of the people who are exhausted from their boring daily  routine turn to video not only for entertainment or fun  but also for the useful and educational benefits that come with it.
With the right  type of video content, you can target a specific audience. Many companies use this method to become more reliable and grow continuously.
Conclusion:
Since all businesses are different, their marketing and advertising are always  different. Just because a channel works well for one company doesn't necessarily mean it will work the same way for the other company or product. Ideally, you test all  channels to see which  is right for your business or business. We hope  this helps and gives you a better understanding of the best  digital advertising channels.
Written By: Bisma Masood